Featuring Elvis...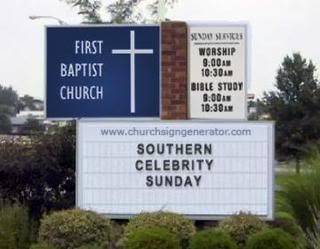 I like Elvis. I also share two things in common with him. He was born in Mississippi and then his family later moved to Tennessee. Me too! Although, I was just under a year old when we moved to Tennessee. Elvis was 12 or 13. I'll share only a few things about Elvis, and I have a couple of questions for you to think about.
What is your favorite Elvis movie? Mine is "Viva Las Vegas"
What is your favorite Elvis song? I like almost all of them, but especially like "Suspicious Minds" for some reason.


I once read that Elvis always wanted to have more serious roles in movies rather than continue making the chick flick movies that seemed to get sillier and sillier. Try watching "King Creole". He has a serious role in that movie. The role was originally written for James Dean, but he died and Elvis got the part. It really is a more serious movie that will surprise you despite the picture on the DVD cover of Elvis with the Banana Girl.

Elvis is such an icon and there are so many stories about him especially focusing on his extramarital affairs and drug use. You've got to read this interview done in 2003 with Elvis' younger half brother David Stanley. It really paints a clearer picture of Elvis as a person and his role as a big brother/father figure. David Stanley used to be a preacher, and I heard him speak when I was a young girl. I don't remember too much about it except that he seemed quite negative towards Elvis back then. Now he has changed and really talks about his special relationship with Elvis in a very positive way.
http://www.elvis.com.au/presley/interviews_davidstanleyjune2003.shtml
I just found this web site about a local store and small museum near us here in Maryland. There's an Elvis store in Gettysburg, Pennsylvania called "The Kin of Rock and Roll" featuring Elvis memorabilia and historical information about Elvis' ancestors who fought in Gettysburg during the civil war! Isn't that funny? I think there might be a little Elvis worship going on there. The next time we go to visit Gettysburg, I think that I'll have to stop by this store! What a hoot! Check it out.
http://www.elvisandhistory.com/
The one thing that I don't like so much about all the Elvis hoopla today is that a lot of money is being made off of a deceased person. That's a bit sad in some ways. Then there's the dorky Elvis impersonators. Maybe it would be OK if you were a good Elvis impersonator, but I saw some extremely ugly pictures of some of the impersonators who converged upon Graceland last week. I know that during the white jumpsuit era of Elvis' life, he got a bit chubby in the middle and grew those mutton chop sideburns, but he never seemed corny or gross.
After forcing you to look at that picture, I'll leave you with some pictures of Elvis during his final performance. Take care, and I hope that you've enjoyed my grand reappearance on my Southern blog. Thank ya very much!